Baymark Title and Escrow Services, LLC, founded in 2006, is a real estate title and escrow company that performs closings for the sale or refinance of residential and commercial properties. We provide closing and escrow services to consumers and real estate professionals, including mortgage lenders, real estate agents, and investors in all of Tennessee and Mississippi. Purchasing or refinancing a property can be a long and sometimes difficult process for the consumer and all of those involved.
Let Baymark Title take the headache away from you. We will work hard to ensure the closing is timely, friendly, accurate, and cost-efficient. Our commitment to our clients and the consumer is unwavering satisfaction.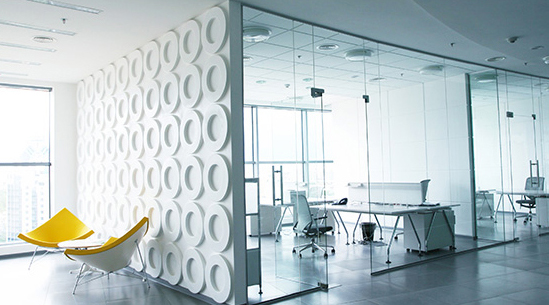 WHAT IS TITLE INSURANCE?
TITLE – a document evidencing a person's legal right to property
TITLE INSURANCE – what you get to protect your legal right to that property
There are two types of title insurance: lender and owner. Lender's title insurance protects the lender, not you, against defects in the title. It is
typically required by your lender when you purchase a property with a loan, and covers the lender up to the amount of the loan.
Owner's title insurance is separate, and it protects the owner. The policy is issued after a title search takes place, but since title searches are not 100% infallible, the insurance is a worthwhile investment. A basic policy protects you against issues that occurred prior to your purchase date, but have not yet been discovered (see examples below). An enhanced owner's policy includes everything the basic policy covers, and in addition, covers prior building permit violations, incorrect surveys, claims against your property that may occur in the future, and more.
Title searches are performed by Baymark Title to insure the person selling the home is the true owner, and that there are no liens or other claims against it. Owner's title insurance protects you, the buyer, and the biggest monetary and emotional purchase of your life – your home.
Title insurance protects you and your home against:
Invalid documents due to forgery, fraud, undue influence, duress, incompetency, incapacity, or impersonation.
Failure of any person or entity to have authorized a transfer or conveyance.
A document affecting title that is not properly executed, signed, witnessed, notarized, or delivered.
Undisclosed or unrecorded easements not otherwise apparent on your land.
A document executed under a falsified, expired, or otherwise invalid power of attorney.
A document not properly filed, recorded, or indexed in the public records.
Ownership claims by undisclosed or missing heirs.
Defect arising from an improper prior foreclosure.
Undisclosed restrictive covenants affecting your property.
Lien issues can also cause title defects. Some examples of lien issues are:
Any statutory or constitutional contractor's, mechanic's, or materialman's lien for labor or materials that began on or before the policy date. Talk to an attorney about your rights.
Lien for labor or materials furnished by a contractor without your consent.
A previous owner failed to pay
– a mortgage or deed of trust
– a judgment, tax, or special assessment
– a charge by a homeowners or condominium association.
Other liens or claims that may exist against your title that are not listed in the policy.
Additionally, owner's title insurance:
Covers attorneys' fees and court costs
Helps speed negotiations when you're ready to sell or obtain a loan
Reimburses you for the amount of your covered losses
Over the last 10 years, claims have risen dramatically. We at Baymark Title recommend that their clients procure title insurance. It is a ONE TIME fee paid at closing, and protects you for as long as you own that property.